The last thing any bride wants is to speak the truest words of love from her heart, into a microphone squealing with feedback. Or to have her first dance with her groom cut short because the speakers stopped working at exactly the wrong time. We've all heard stories like these, because the truth is a lot of sound rental companies simply drop off sound equipment without setting it up or testing it, letting you figure it out on your own - for better, or worse.

At Backstage Rentals,

wedding sound rentals are our specialty!

Whether you need sound for a remote outdoor ceremony, a hushed and reverent chapel, or full dance party blowout, we've got you covered. Our guys & gear are the best! We'll show up, set it up, and show you and your DJ how to use it too so you can relax and party the night away. Of course, we're always on call, just in case!

Backstage Rentals

The Perfect Wedding Sound Rental Package! Includes two independent systems. One for Ceremony and one for Reception!

For your Wedding Ceremony we offer two self-powered speakers on stands and a microphone. For your Reception & Party we package an audio mixer, QSC amp, two JBL speakers on stands, a microphone and a crisply skirted table.
(Mic & table not shown.)
Both systems are
iPod
and laptop compatible, so you can bring your own tunes or your DJ can easily connect! Service includes delivery, set, and strike. This means we bring it & set it up for FREE, and you relax & party!
"Experience is everything! While I planned my own spring wedding, I attended 2 weddings in one month where no one could hear the ceremony! The mic was not set up properly at one wedding & we could only hear the minister, not the couple. The other wedding had one sound malfunction after another while the DJ played, it was a real bummer! I didn't want to take any chances & went with Backstage Rentals upon a friend's recommendation.

Ray was great & set everything up, helped the DJ set up & was very professional. What a relief! Everything was flawless & our day was crazy fun! A seriously BIG thank you Ray from all of us!"

- The New Mrs. Sara Barrager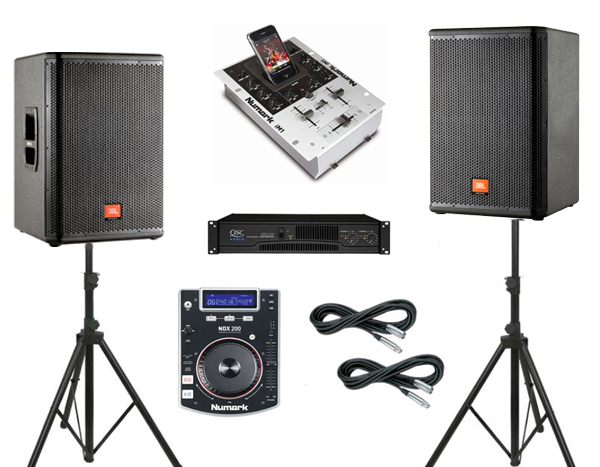 Laguna Beach Weddings
Laguna Beach Gazebo Wedding Sound Rental
Laguna Beach Seven 4 One 741 Weddings
L'Auberge Del Mar Weddings
Leoness Cellars Weddings
Levyland Estates Weddings
Loews Coronado Bay Resort Weddings
Lowes Santa Monica Weddings
Lomas Santa Fe Country Club Wedding Sound
Lucky Star Seafood Restaurant Event Sound Rental
Solana Beach Weddings
Los Willows Private Wedding Estate
DIY Wedding Sound Gear Rental
Maderas Golf Club, Poway Weddings
Manchester Grand Hyatt San Diego
Marina Village Conference Center
Marine Room, La Jolla Wedding
Miramonte Winery Wedding, Temecula
Mission Valley Resort
Montage Laguna Beach Weddings
Montana Cielo - Wedding Sound Equipment Rental
Newland Barn, Huntington Beach
​NTC Venues at Liberty Station Weddings
Ocean Beach Hotel
Ocean Palms Beach Resort, Carlsbad
Omni San Diego Hotel
Orfila Vineyards & Winery, Escondido The Knot "Best of Weddings"
Pacifica Del Mar, Del Mar Weddings
Pala Casino Spa & Resort Weddings
Pala Mesa Resort, Fallbrook Wedding
Paradise Point Resort & Spa
Park Hyatt Aviara Resort
Ponte Family Estate, Temecula
Rancho Bernardo Inn, Rancho Bernardo Winery Weddings
Rancho Valencia Weddings
Rancho Santa Fe Weddings
Richard Nixon Library Orange County Wedding Sound Rental
Riverwalk Golf Club, The Knot "Best of Weddings"
San Diego Marriott Del Mar Weddings, San Diego Marriott Gaslamp
San Diego Marriott La Jolla San Diego Marriott Marquis & Marina
San Diego Marriott Mission Valley Wedding Sound Rental
San Diego Botanical Gardens
San Diego Natural History Museum
Weddings & Event Sound Equipment Rental
San Diego Woman's Club ipod, DY, DIY Events
San Diego Zoo and San Diego Zoo Safari Park Wedding Sound
Scripps Seaside Forum, La Jolla
Seven-Degrees - Orange County Wedding Sound
Shadowridge Country Club, Vista
Sheraton Carlsbad Resort & Spa, Carlsbad
Sheraton La Jolla Hotel Weddings
Sheraton San Diego Hotel & Marina
St. Mark Golf Club, San Marcos Weddings
Star of the Sea, San Diego Featured in the regional print magazine
Steele Canyon Golf Club, Rancho San Diego
Stone Gardens, Fallbrook Weddings
Sycuan Golf and Tennis Resort, El Cajon Weddings
The Abbey on Fifth Ave, San Diego The Knot "Best of Weddings"
The Bay Club Hotel & Marina, San Diego
The Brigantine Family of Restaurants, Del Mar
The Country Club of Rancho Bernardo, San Diego "Best of Weddings"
The Crossings At Carlsbad - The Knot "Best of Weddings"
The Hacienda - Orange County Weddings
The Flower Fields, Carlsbad Weddings
The Loft at UC San Diego, La Jolla
The New Children's Museum, Sound Equipment Rental
The Prado At Balboa Park, San Diego The Knot Best of Weddings
The San Diego Museum of Art, San Diego Unique Weddings
The Sternwheelers (Bahia Resort) Weddings
The Ultimate Skybox At Diamond View Tower, The Knot Best of Weddings
The University Club Atop Symphony Towers, San Diego
THE US GRANT, a Starwood Luxury Collection Hotel Weddings
The Westin Gaslamp Quarter, San Diego, San Diego
The Westin San Diego, San Diego
Torrey Pines Christian Church, La Jolla
Twin Oaks House & Gardens, San Marcos The Knot Best of Weddings
UCI University Club Orange County Wedding Reception
Vintana, Escondido
W San Diego Weddings & Event Sound Rental
Wedgewood at The Golf Club of California, Weddings & Event Sound Rental
Wedgewood Wedding & Banquet Center San Clemente, Weddings
Wiens Family Cellars, Temecula Featured in the regional print magazine
Wilson Creek Vineyard & Winery, Temecula
Zosa Estate, Weddings & Event Sound Rental
The Catamaran Resort Hotel and Spa

& many more!

The following is just a brief overview of some popular wedding ceremony & reception venues in San Diego & Orange County where we have & can set up sound equipment rentals for your wedding or other event. It is nowhere near a complete list! We are just too busy providing our customers awesome service to update our website every day - you understand!
Sound Gear Rental provided at the following locations

Admiral Kidd Weddings
Hotel Del Coronado Weddings
San Diego Hyatt Weddings
Hornblower Cruises Wedding & Events
Westin San Diego Weddings
La Valencia Hotel Weddings
Green Gables Estate San Marcos Weddings
Paradise Point Weddings
Lowes Coronado Bay Weddings
The Dana on Mission Bay Weddings
Rancho Bernardo Inn Weddings
Rancho Bernardo Winery Weddings
Temecula Winery Weddings
Thursday Club Weddings
Marina Village Wedding Sound Rental
Marine Room La Jolla Weddings
Balboa Park Weddings
Prado at Balboa Park Weddings
Organ Pavilion Wedding Sound Rental
Rose Creek Cottage Weddings
Bali Hai Shelter Island Weddings
Soledad Club Weddings
San Diego Country Club Wedding
La Jolla Country Club Wedding
Lowes Hotel Santa Monica Event
Viejas Casino Event, Sound Gear Rental
Belly Up Tavern Event, Sound Gear Rental
Big Oaks Lodge Event, Sound Gear Rental
Trump National Golf Course & Country Club Weddings
Los Angeles Yacht Club Weddings
Dana Point Yacht Club Weddings
Aliso Viejo Country Club Weddings Sound Rental
Aolani Sailing Catamaran San Diego Weddings
Arroyo Trabuco Golf Club Orange County Weddings
Anaheim Hills Golf Course Orange County Wedding
Bahia Resort Hotel Featured in The Knot & Wedding Wire
Black Gold Golf Club Orange County Weddings
Brookside Weddings Orange County
Bel Vino Winery, Temecula Weddings
Cafe Hidalgo Orange County Wedding
Carlsbad Inn Beach Resort, Carlsbad Weddings
Carlton Oaks, Santee Weddings
Carmel Mountain Ranch Country Club Weddings,
Catamaran Resort Hotel, The Knot, "Best of Weddings"
Chula Vista Golf Course Bonita Weddings
Coronado Boathouse 1887, Coronado Weddings
Coronado Island Marriott, The Knot "Best of Weddings"
Coronado Wedding Chapel by the Sea
Cosmopolitan Hotel and Restaurant in Old Town
Crowne Plaza Hotel San Diego Weddings
Hanalei Hotel - Weddings
Cuvier Club, La Jolla, The Knot "Best of Weddings"
Cuvier Wedding Bowl
Darlington House Weddings
Del Mar Fairgrounds Events Sound Gear & Rental
DoubleTree by Hilton Golf Resort Weddings & Events
Doubletree by Hilton San Diego Downtown - Weddings
El Camino Country Club, Oceanside Weddings
Electra Cruises Orange County Wedding
Estancia La Jolla Hotel & Spa, La Jolla Weddings
Festivities at The Bristol Hotel, San Diego
Admiral Kidd Catering Sound Rental for Weddings
El Cortez Don Room
Soledad Club Weddings
Flagship Cruises & Events, San Diego Bay Weddings
Gershon Bachus Vintners, Temecula
Grand Pacific Palisades Resort and Hotel Weddings
Grand Tradition Estate Weddings, Fallbrook
Green Gables Estate, San Marcos The Knot "Best of Weddings"
Handlery Hotel & Resort, San Diego
Hidden Valley Retreat and Spa - Escondido Weddings
Hilton Carlsbad Oceanfront Resort & Spa - Carlsbad Weddings
Hilton La Jolla Torrey Pines, La Jolla, Torrey Pines Lodge Weddings
Hilton San Diego, Bayfront Weddings
Hilton San Diego Del Mar
Holiday Inn San Diego Bayside Weddings
Hornblower Cruises & Events & Weddings
Hotel del Coronado, Coronado Weddings,
Elope to Coronado Event Weddings
House of Blues San Diego
Humphrey's Half Moon Inn & Suites Weddings
Hyatt Regency Mission Bay Spa and Marina
Inn at the Park Wedding Sound Gear Rental
Island Palms Hotel & Marina
San Diego Japanese Friendship Garden Weddings
Karl Strauss Brewing Company, San Diego The Knot "Best of Weddings"
Laguna Cliffs Marriott Resort & Spa Orange County Wedding
La Jolla Beach & Tennis Club, La Jolla Cove Suites Wedding
La Jolla Shores Wedding, La Jolla Woman's Club Wedding
Lake Jennings, Lakeside Weddings
Lake Oak Meadows Weddings Sound Rental & Events


Sign up for any Wedding Package at regular price, we will set up full sound for your rehearsal ceremony, minister & vows, background music during dinner, and toasts for the happy couple!

While it's true - we ARE doing this to welcome new clients - this also helps us to be better prepared for your event! We'll know well in advance where the gear will be set up, any particular sound needs the venue may require, and other details that will help your event go smoothly! Over a $200 value!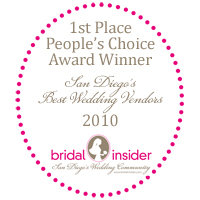 We know what you're thinking. Anyone can write a "testimonial". When it comes to your special day, we want you to feel 100% confident in what you're getting. Click the Yelp! logo below to read totally true reviews from devoted fans, and one hit wonder events!

​​We recognize that you have choices, and we understand that you do not need US. We need YOU! We work hard to make sure every customer experience is flawless, and appreciate that Backstage Rentals enjoys a 5 Star Average Rating on Yelp!

​​We look forward to being a part of your amazing day, and will look forward to your review too! Our review ratings on sites like Yelp!, Yahoo & Google Plus give us an average of a

PERFECT 5 Star Rating

- unheard of in this industry! But we also have accolades from the experts! Backstage Rentals won BEST Wedding Vendor from Bridal Insider.com, and FIRST PLACE People's Choice Award! Don't forget our mentions on WeddingWire.com & The Knot!

NEED A DJ?

Click here

for the TOP 10 THINGS TO KNOW BEFORE YOU HIRE A DJ!

Weddings & Special Occasion Sound System Rental. 100% FREE Set Up & Delivery.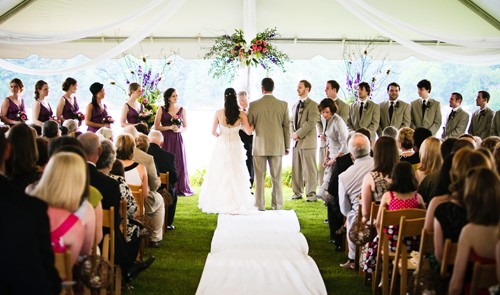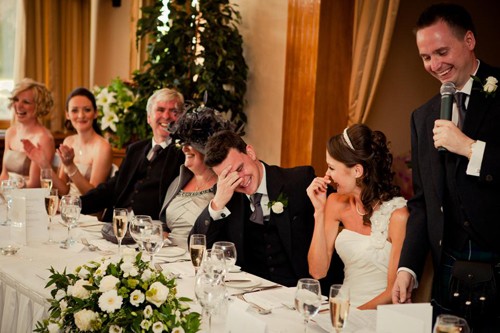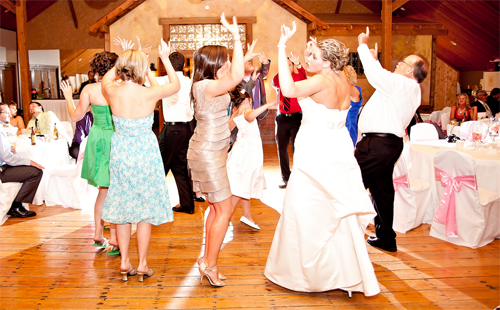 The Ceremony



You might think your venue is intimate enough for everyone to hear your vows - but why not be prepared?

​​Our wedding package includes everything you need so that you and your guests can all enjoy the special moment together.​​
The Dance Floor



Whether you have a DIY playlist on your ipod, or a full on DJ - we've got the set up for you!

Make that first dance one to remember, and keep the party going with all your friends, family, and favorite tunes!
Speeches & Rehearsal Dinner



We want to make sure your special day goes perfectly. So we've got a special offer for new clients.

We'll include a Rehearsal Dinner sound set up FREE when you get our Wedding Package! See below for more!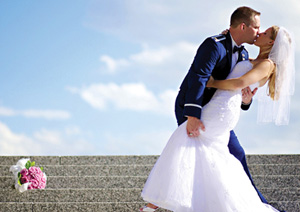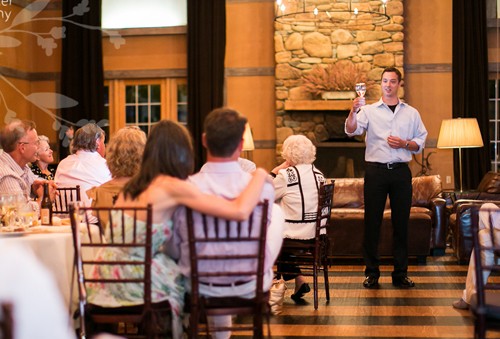 FREE Rehearsal Dinner Sound System Set Up! $200 Value!
10% Off Wedding Package Pricing For Military Couples!
We can't thank the members of our military enough for the service you & your family provides - but we can help you plan a beautiful wedding at the best price! Military Weddings encompass the formality and grandeur of uniform and tradition, patriotism and pageantry, mixed with the warmth and personality of the happy couple.

​​ Whether your event is held at a Chapel on base, an Officers' Club, or a traditional hotel or outdoor venue - we can help military brides & grooms make their day special! (Military couples may choose the discount or the Free Rehearsal dinner!)

Bride & Groom Testimonials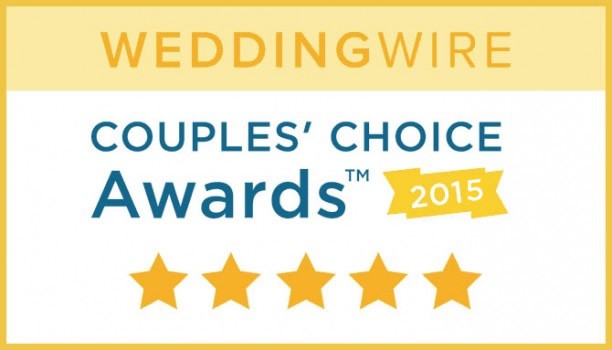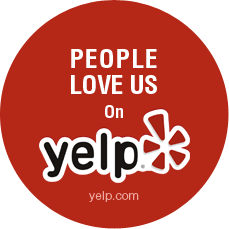 San Diego Wedding Venues & Locations

BackstageRentals.com | 760-576-4421 | info@backstagerentals.com

Audio visual sound equipment rentals. Five star rated, professional gear. Free set up & delivery.
Licensed & insured. Serving San Diego, Orange County and Los Angeles areas.​​​