Backstage Rentals


Sound Equipment Rentals from BackstageRentals.com for San Diego & Orange County!

Resonate with your audience by using the right combination of audio equipment at your event. Backstage Rentals is the leader in sound equipment rentals & understands how to correctly plan, deliver, setup & support the sound you need for any type of event, large or small!

Our inventory includes solutions such as:

Wired and wireless microphone systems
Ground supported speakers, stage monitors & subwoofers
Digital mixing consoles and analog mixing boards
Digital recording devices

PA Systems - Subwoofers - Monitors - Lighting - Keyboards - Piano -
DJ Equipment - Microphones - Wireless Systems - Stands & Cables & more!

- FREE delivery

- FREE setup/breakdown - Last minute calls are welcome!



We handle a comprehensive range of DJ & Sound Equipment rentals needed for any event!
sound system, orange county, dj equipment rental, speakers, mixer, microphone, watts, audio, sound, orange county dj rentals, orange county dj equipment rental, rent, DJ, deejay sound system rentals: microphones, speakers, mixers, pa. Delivery, setup and support. Rush same-day service. San Diego Sound Equipment Rental, San Diego PA System Rental, San Diego Speaker Rental, San Diego DJ Sound Gear Rentals

DJ Equipment Rental San Diego & Orange County. Provided by BackstageRentals.com. Get DJ equipment for diy dj's san diego, do it yourself dj san diego, best dj equipment san diego, dj equipment san diego, dj equipment rental san diego, "Do-it-Yourself" (DIY) DJ equipment rentals, self-powered sound systems, Sound Equipment Rental San Diego, DJ Sound & Lighting Rental, diy dj's orange county, do it yourself dj OC, Sound Equipment Rental Orange County, DJ Sound & Lighting Rental
Sound System Rentals

San Diego & Orange County
Backstage Rentals offers the best Sound System Equipment Rentals in San Diego & Orange County! Affordable and reliable, our customers rate us 5 Stars out of 5! Our delivery, set up & strike are FREE! We offer custom sound rentals for events including Weddings, Parties, Corporate Events, Live Bands and much more. Mixers, PA's,Microphones - we've got it all! On a budget?
​
​Try our DIY Do-It-Yourself Sound Equipment set up! Have an outdoor event? Make sure it gets heard with a Custom Sound rental package! Throwing the party of a lifetime? We've got you covered with our Sound System Rentals!

​​Call us at 760-576-4421 for a quick quote or to find out more about our sound equipment & rental packages!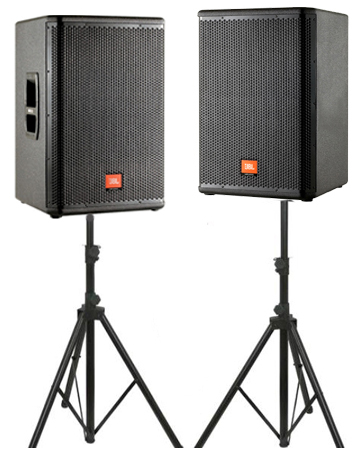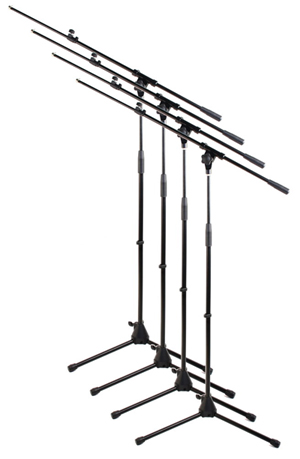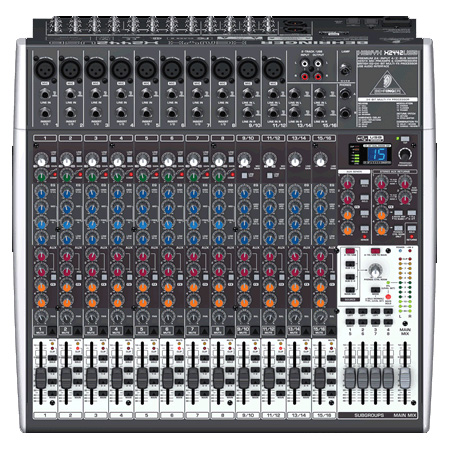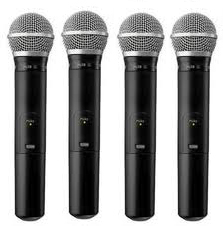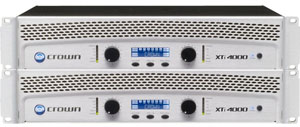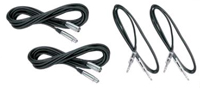 This complete sound rental package is designed around your event's custom needs.

INCLUDES

* 24-channel mixing console with on board digital effects
* JBL speaker cabinets
* Crown and/or QSC amps
* Back line mic package, and vocal mics
* Service includes delivery, set, audio support, strike
* Sound Engineer

ALL INCLUSIVE MUSICIAN PACKAGE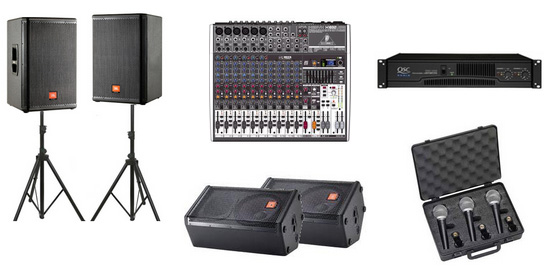 This sound system is ideal for DJ,s live bands, clubs, restaurants, parties, backyard jams and other events!

INCLUDES

* 18-channel mixing console with on board digital effects
* JBL 2-way 15" cabinets on stands
* QSC Power amp
* Two 2-way 12" monitors
* Three vocal mics
* All cables

SELF POWERED & PORTABLE -

FOR LOCATIONS WHERE THERE IS NO ELECTRICITY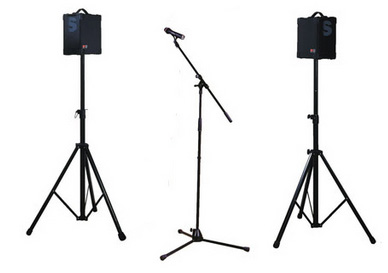 Perfect for

outdoor events

, DIY weddings or events, for up to 200 people, this

self-powered

, portable PA operates on an internal rechargeable battery.

INCLUDES:
* 4 channel input for mics, instruments, or iPod.
* Extension speaker
* Stands and mics

Sound rental san diego, sound rental orange county, sound rental los angeles, Sound event rental san diego, sound event rental orange county, sound event rental los angeles, sound gear rental san diego, sound gear rental orange county, sound gear rental los angeles. party sound rental san diego, party sound rental orange county, party sound rental los angeles. Having provided PA systems, audio equipment, sound engineering, stage lighting, dance floor lighting, up lighting, for hundreds of weddings, corporate celebrations, theaters, live concerts, indoor and outdoor festivals and many other public and private events, we are one of the leading event sound & lighting rental companies in Southern California. Our clientele includes a number of celebrities, politicians, large corporations and, of course, many private citizens. When you choose Backstage Rentals in San Diego for Sound Rental, you always get talented, experienced and professional sound technicians, clean state-of-the-art equipment, liability insurance and a very personalized level of service committed to the success of your event. Event Lighting Decor Rental, Event PA System or DJ Equipment Rental, Video Projector or Projection Screen Rental. We specialize in Sound System Rentals for Outdoor Events, Weddings, Receptions, Wedding Ceremonies, DJ's, iPods, Public Address, Special Events requiring all-sized Sound Systems, basic lighting, disco lights, and projectors. Our key focus is client satisfaction. We are audio/visual experts and event production specialists. We will make sure your event is one to remember! "Do It Yourself" (DIY) DJ Set-Ups. Our DIY DJ Set-Ups include: Two 700 watt powered 2-way speakers with stands, audio mixer, wired microphone, a table and cloth, and a hook up for your iPod or laptop. Add powered 18" sub-woofers, additional speakers, moving lights or a wireless microphone. All of our equipment is delivered, set up and picked up. DIY-DJ Sound System package is available through BackstageRentals.com! Wedding Ceremony Sound Systems: We offer a battery-powered sound system perfect for beach weddings, park weddings, or any indoor/outdoor wedding ceremony; including delivery, set up, and a qualified technician who stays to operate during the ceremony. Our specially designed microphone will pick up all three of your voices; is on a thin mic stand that sits chest-high in fornt of the Officiant, not in between the bride and groom, so it won't obscure your photographs. Beware the DJ or venue that will provide a basic microphone: When you are exchanging vows the last thing you want is a microphone next to your face! We provide a hook-up for your iPod Wedding, for background, processional and recessional music, microphones for musicians, singers, or guest readings. We can also provide the 3 standard classical weedding ceremony songs. Video Projectors: We offer Video Projectors and Projector Screens! Our DLP Projectors, Digital Projectors and LCD projectors are no less than 3000 Lumens. Which means the projection of a Powerpoint presentation from your laptop, DVD or Blu-ray player will look crystal clear, even in moderate indoor lighting. These screens do not work in daylight. Every projector rental includes a 6' x 6' or 8' x 8' front projection tri-pod screen and a cart for the projector. We can add a sound system for movies too!
BackstageRentals.com | 760-576-4421 | info@backstagerentals.com

Audio visual sound equipment rentals. Five star rated, professional gear. Free set up & delivery.
Licensed & insured. Serving San Diego, Orange County and Los Angeles areas.​​​